Currently, everything we do in agriculture is limited by what we can hook on the back of a tractor or what we can tip in the spray tank. Our robots put new technology in the hands of farmers.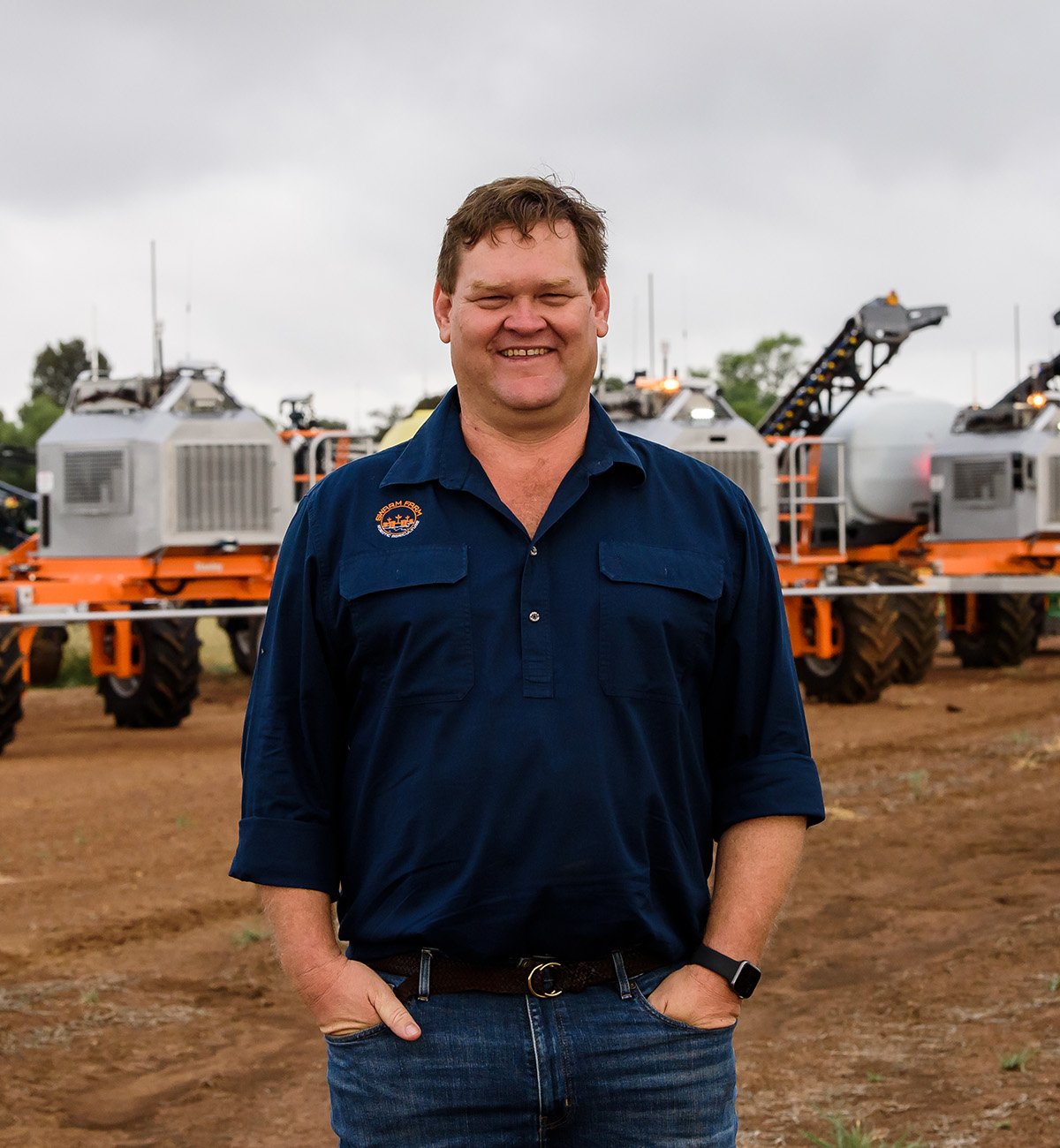 "We're not seeking to
automate agriculture.
At SwarmFarm we're
creating new farming
systems from the soil up."
Andrew Bate, Co Founder
SwarmFarm Robotics
We're developing technology from the soil up, backed by deep industry knowledge and practical experience. We are driven to empower farmers by unlocking the promise of autonomous agriculture.
Our ecosystem is developed around an autonomous farming platform, for farmers, by farmers, as a solution for their individual challenges.
Real People. Real Robots.
We're proud to have our team based in regional Australia, with dirt on their boots keeping the technology real.